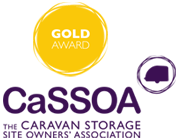 Undercover secure storage, with lots of space to access your caravan..
We offer secure undercover caravan storage and motorhome storage throughout the year.
Storage is in a spacious, modern building, situated within the farm courtyard adjacent to the farmhouse. We offer flexible, all-year access.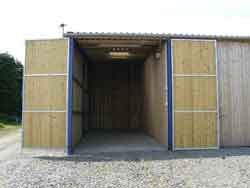 Phase 2 of our caravan storage facility is a new purpose-built building. This consists of eleven individual garages, each totally enclosed with access by means of double doors secured by a padlock. The garages are large enough for most caravans and motorhomes. There is gravel hard standing and interior lighting throughout, as well as CCTV, security lighting externally. Access to powerpoints is available at a modest extra cost.
The storage of boats is also available – prices on request.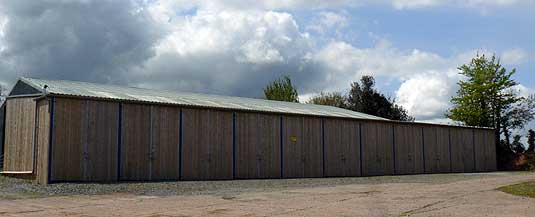 Security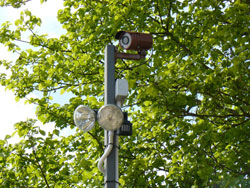 We have a Gold Award from the Caravan Storage Site Owners Association (CaSSOA), which is a nationally recognised body providing an official register of safe and secure storage sites. A recognised, secure storage site is increasingly being demanded by caravan insurers and in some cases this can be reflected in lower premiums to caravan owners.
There are securely locked gates to the storage building and we live in the farmhouse a few yards away. We have CCTV and security lighting in the yard and on the building.
Access to your caravan/motorhome
Each vehicle has its own bay, and you will find that there is plenty of space to gain access if you need to. You are welcome to have access to your vehicle or to take it out at any time of year, subject to 48 hours notice.